5 takeaways from BTS' new album "Proof"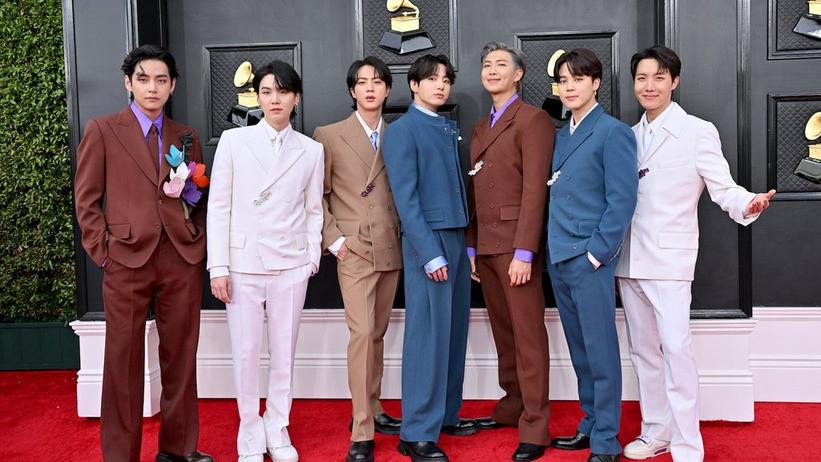 BTS have catapulted to unprecedented levels of stardom in the two years since their last release in Korea, BE. They have become the first K-pop issue from being nominated for a GRAMMY, broke countless rating and streaming records, and sold out stadiums around the world. BTS has already proven that there's nothing they can't do – hence their anthology album, Evidence, feels perfectly timed. He reintroduces BTS to the world by solidifying them for what they are: musicians who inspire.
Just in time for the band's 9th anniversary, Evidence features classic songs, unreleased gems, and three new songs for fans to enjoy. Although BTS has spent the past year releasing infectious English tracks, this three-disc album showcases their depth and lyrical ability alongside their knack for churning out catchy pop hits. A throwback to their mostly Korean music, it feels like BTS is at home again.
With 48 tracks in total, there's something for fans new and old to discover. In the end, everyone who listens Evidence will include the musical journey BTS has had since their debut.
Here are 5 takeaways from BTS's new album Evidence.
It's a love letter between ARMY and BTS
From raw demos, to careful song sequencing, to special songs like 2013's "Born Singer", Evidence is an album that only true fans will fully understand and appreciate. And that's exactly the point.
After a few years of releasing radio-friendly hits, BTS chose to release a project that would mean something to the fans who have supported them over the years. Before the release, the RM group commented"As the focus of the album is our message to our fans who have been with us for nine years, we paid the utmost attention to our lyrics."
"Still to come" has a message of hope
As the title suggests, "Yet to Come (The Most Beautiful Moment in Life)" initially sounds like a lost track from BTS' 2015 EP. The most beautiful moment of life. Listen again and you can identify different lyrics that chronicle the band's journey from humble hip-hop group to friendly neighborhood superstars: "That uncomfortable title we were once given/We're still baffled by be called the best", the Korean lyrics Translate. "You know, I love the music / Nothing much has changed since then."
The story, however, is not rooted in the past. There is a clear message of hope that something better is coming to anyone listening.
"Run BTS" is just as fun as the show
Most ARMYs know variety show BTS has been doing "Run BTS" since 2015, in which they play games and do various activities as a group. Much like the fan-favorite show — which has allowed fans to watch the band bond over the years — the new track of the same name is flavorful and up-tempo with the perfect touch of hip-hop.
With RM, Suga, j-hope, and Jungkook working on the song, it's definitely a team effort. Although emotional ballads make up a good portion of the album, "Run BTS" captures the high-energy antics the group is known and loved for.
"For the Young" is about gratitude
A lot of Evidence is fan-centric, but "For Youth" definitely takes the cake. Youth is not about age, but about the feeling of being with someone who makes life seem worth living. For BTS, it's ARMY, and vice versa.
As the song begins, a crowded stadium sings "Epilogue: Young Forever" to the boys. The track shines a light on this special moment, giving BTS the opportunity to respond in a poignant way. Lyrics like "I open my eyes and it was 10 years ago/Dragging Nonhyeon-dong" and "This neat flower, thanks to you I could be me" paint a perfect picture of shared memories.
It's hard not to cry
BTS have always been in touch with their emotional side and they have never been shy about being vulnerable in their music. But it's probably more evident than ever on Evidence. Throughout the 48 tracks (especially the exclusive demo disc), there is a certain rawness that further humanizes the band.
With Evidence, BTS managed to capture some of the most special moments of their career while adding new ones. Whether they're highlighting much-loved tracks like "Spring Day," adding unofficial fan-favorites like "Born Singer," or summing up their journey with new, thought-provoking, story-telling tunes. , the album is an exquisite memento of BTS's history and hope for the future.
The record comes at just the right time, as it comes at a time when the band seem larger than life, but clearly aim to remind the world that anything is possible with passion and hard work. Thinking back on how long the journey to recognition for the septet warrants a tear or two, and sharing the moment with fans makes it even more special.
While upbeat songs like "Dynamite" helped them dominate the mainstream, Evidence is a reminder that BTS' ability to touch their audience isn't limited to one emotion, genre, or moment — and the proof is in the music.
Why is BTS so popular? Answers to 9 questions about K-Pop phenomena