"Chamber Works by Alberto Hemsi"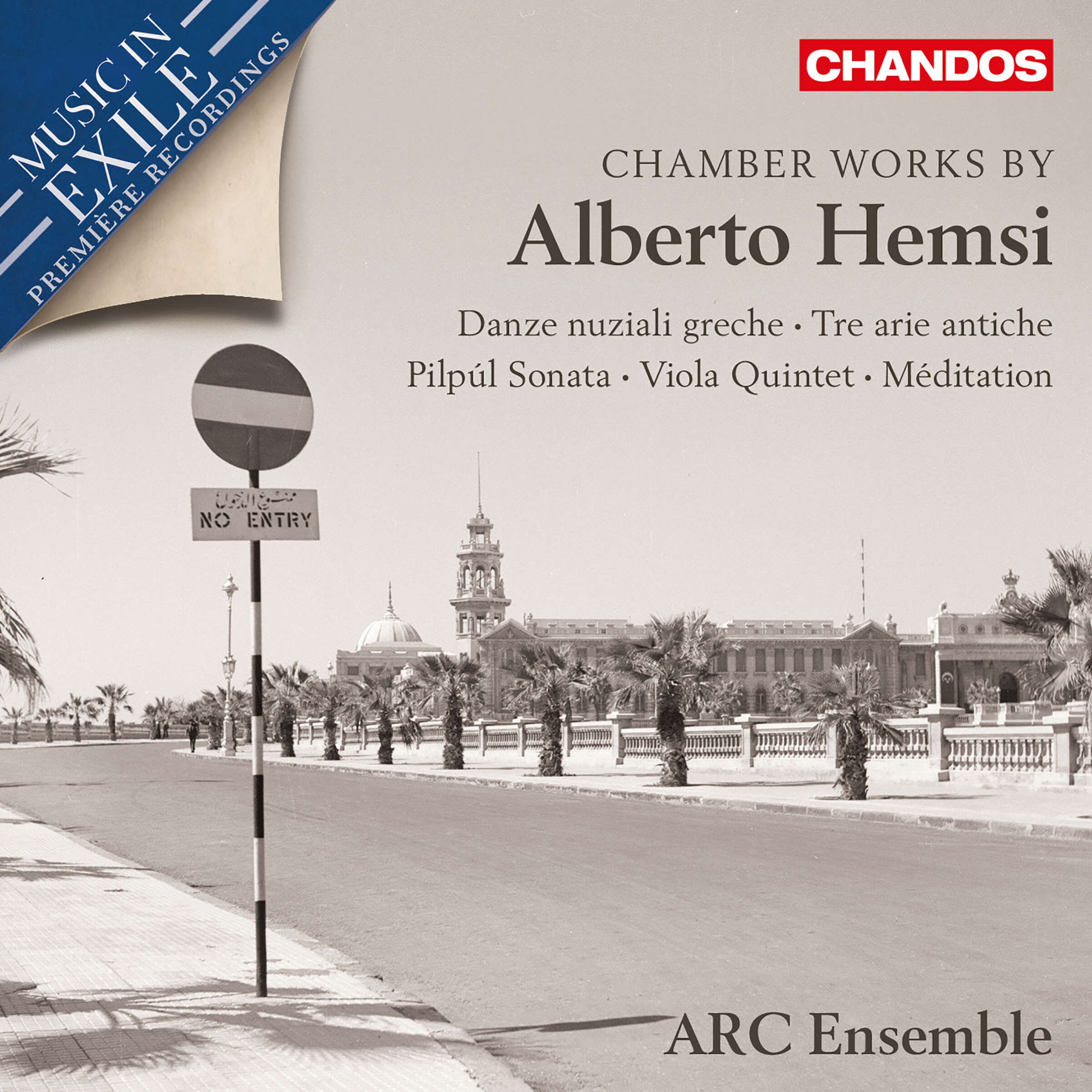 The record is part of the band's mission to seek out and recover 20th century music that has been suppressed or marginalized by repressive regimes, war and exile.
The ARC set recently released their sixth recording Chandos, which is the latest in their acclaimed 'Music in Exile' series.
This album is about the composer and ethnomusicologist, Alberto Hemsiwho was born in 1898 in Anatolia, then part of the Ottoman Empire and now in Turkey.
If listeners know Hemsi, it's for his coplas Sephardimvocal arrangements with piano accompaniments based on traditional Sephardic melodies collected across the Mediterranean and the Middle East.
While these vocal works have been performed and recorded, Hemsi's instrumental music has been generally ignored. These scores have been available since 2004, when Hemsi's widow bequeathed the composer's archives to the European Institute of Jewish Music in Paris.
The recent ARC Ensemble recording is the first to be dedicated to these five works: Greek Wedding Dances for cello and piano, op. 37, the Tre Arie Antiche (Coplas Sefardies slab) for string quartet, op. 30, The Pilpúl Sonata for violin and piano,op. 27, Quintet for viola and string quartetOp. 28, and Meditation for cello and piano, Op. 16.
ARC Ensemble album features violinists Marie Berard, Erika Raumand Emilie Kruspe (Pilpul Sonata), violists steven dan and Julien Altmancellist Tom Wiebeand pianist Kevin Ahfat.
"Hemsi's music is sui generis, very different from what anyone else was doing at the time," says Artistic director of the ARC ensemble Simon Wynberg. "Hemsi worked outside the European mainstream, using fairly simple Sephardic melodies as building blocks for extensive and sometimes quite complex concert works."
About Alberto Hemsi
"Wars, political unrest and anti-Semitism forced Hemsi to flee areas that had once provided refuge to Jews," writes ARC Ensemble. "The Israelite Musical Society of Smyrna supported him with a scholarship to study at the Verdi Conservatory in Milan, whose alumni include Puccini, and more recently, Gian Carlo Menotti and Ricardo Muti. Hemsi's enormous natural gifts were expanded and developed here, but any chance of a career as a pianist ended when he was drafted into the Italian army and wounded in the final months of World War I. He returned to Smyrna after completing his studies, but left for Rhodes in the aftermath of the Greco-Turkish War and the massive fire of 1922 which destroyed much of the city.
"In 1928, he was appointed musical director of the largest synagogue in the Middle East, the Eliahu Hanabi temple in Alexandria, where he remained for almost thirty years. With the invasion of Sinai by Israel and the Suez crisis, the family Hemsi was one of the 25,000 Jews who fled Egypt in 1957. He spent his final years in Paris, where he continued to teach, study, and supervise the music of two synagogues. He died of lung cancer in 1975.
"Hemsi was certainly lucky to abandon both Smyrna and Rhodes, almost all of whose Jewish residents were killed at Auschwitz after Nazi forces took control of the island. European Jews," says Wynberg. Yet while the frequently displaced composer was able to survive and even thrive, despite having to rebuild his career, his startlingly original music remained in exile, unheard of for over 60 years. year. "