Enjoy outdoor shopping, food, and live music in South Chicago on Saturday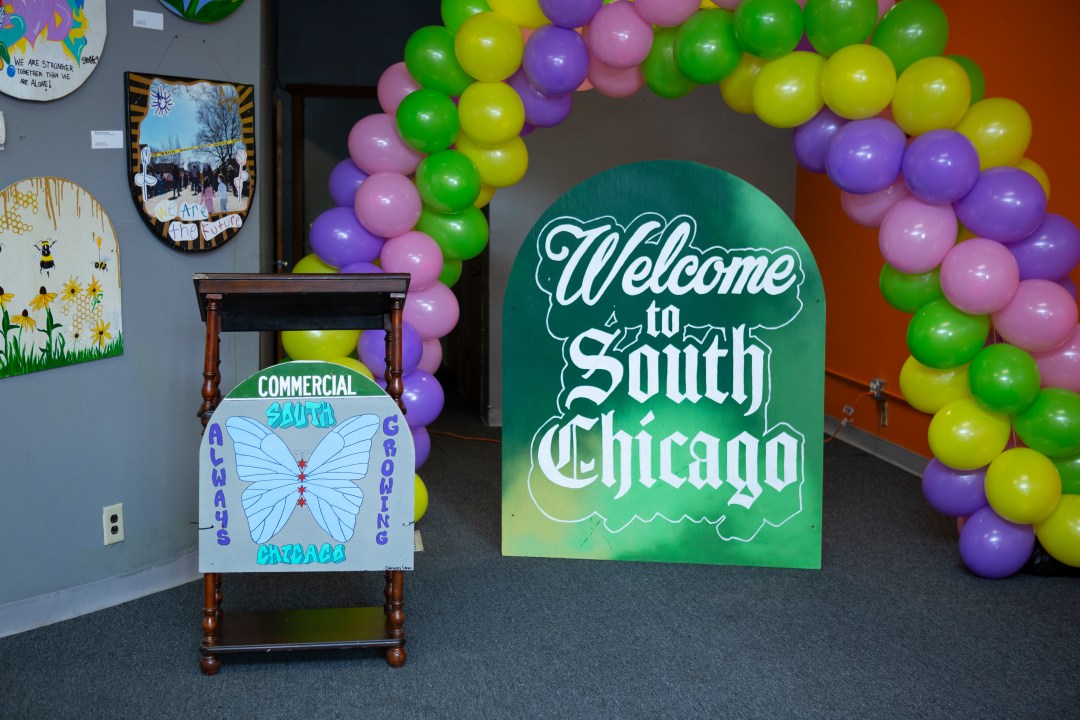 SOUTH CHICAGO — The city's Chicago Alfresco program kicks off this weekend in South Chicago.
Local vendors will sell clothing and cultural items, jewelry, custom homewares, art and more from 11 a.m. to 3 p.m. Saturday on 89th Street and Commercial Avenue. There will be a DJ and free food at local restaurants including African Palace, Panaderia Marzeya and others.
City officials announced the South Chicago program in May, part of a citywide effort to activate the neighborhood's outdoor spaces with events, facilities, dining, walking, cycling and other activities.
Saturday's event will feature eight large yellow wireframe structures for vendors to sell goods on Commercial Avenue between 89th and 90th Streets.
The local art on display will celebrate the history of activism, environmentalism, race and space on Chicago's southeast side. There will also be seating and spaces for programming as well as dedicated areas for food, conversation and future larger events.
"We are thrilled to have partnered with Choose Chicago and the City of Chicago to reimagine a block of our Commercial Avenue business corridor and introduce "Who Tells Your Story," South Chicago Alfresco of Commercial Avenue. Thomas M. Schell, executive director of South Chicago Parents and Friends, Inc., said in a statement.
"The Alfresco project enlivened Commercial Avenue, creating a pedestrianized neighborhood that encourages residents to gather and stroll while reflecting on the history and future of South Chicago through art, cuisine, and the trade."
Aldus. Susan Sadowski Garza (10th) called the project "a breath of fresh air".
Other neighborhoods that have held Chicago Alfresco program events include Rogers Park and Uptown.
Companies interested in being suppliers for future South Chicago Alfresco events can register online.
Listen to "It's Alright: A Block Club Chicago Podcast":