Joan Shelley: The Spur | album review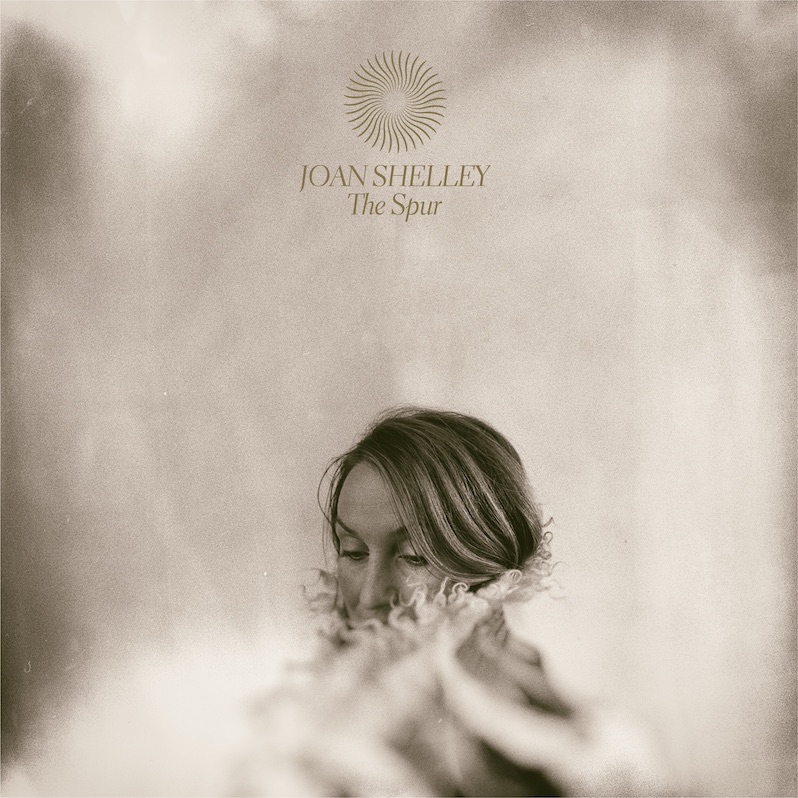 Joan Shelley's music may seem unassuming on first listen, driven by the coils of an acoustic guitar with a clear, breezy tone. But the Kentucky singer-songwriter's foreshadowing songs have a sharp, subtle, cutting power. "Every kid sees it / Every kid knows it / As a kid I saw it all', Shelley candidly reveals on 'Amberlit Morning', giving an idea of ​​both the accent and the timeless view of the spur, its last full version. Incisive moments like this emerge throughout the record, where Shelley's songs never felt richer or wiser.
the spur has been written and produced throughout the two-year arc of the pandemic to date. Some of the songs date back to fall 2019 and early 2020, with memories of van tours and the open road ("When the Light Is Dying") in the then immediate rearview mirror. The "pandemic record" trope may seem trivial now, but the spur, flowing gracefully and at its own pace from Shelley's Kentucky farmhouse, feels both present and out of time among countless other albums of the moment. His songs measure time fluidly: stretching or squishing moments with vivid cinematic aplomb; old stories and lived experiences replayed while grinding at varying speeds. Some songs are beautiful, fully present scenes told in poetic Leonard Cohen detail; others weave much longer threads, dig deeper hooks. Although Shelley and folklorist Nathan Salsburg, Shelley's partner and creative collaborator, became parents during the pandemic, the spur is not expressly concerned with the immediate concerns of parenthood. Instead, it digests the present through recursion, extracting age-old sounds and various bits of the past for insight and context. the spur Looks dated, but images of Shelley's projects are barely blurry.
Unique to the spur, and new to Shelley's oeuvre, are the disc's colorful production and arrangements, led by friend/musical collaborator James Elkington. Shelley always kept her sound within a deliberately limited palette, and much of her early repertoire thrived on simplicity. It's easy to assume that putting the songs back — a first in Shelley's long-established process — might blur the material. This is the case on a few numbers ("Bolt", "Like the Thunder") where the arrangements seem exaggerated, punctuating otherwise delicate moments. But overall, Elkington's contributions and new orchestral textures do vital work, opening the record up early ("Forever Blues"; the spur) and expanding Shelley's focus, particularly in the sharp orchestration of "Breath for the Boy", a stark but ornate centerpiece of the record, with lyrics co-written by British songwriter Max Porter (Sorrow is the thing with feathers).
A pair of guest voice functions also amplify the spur's revealing moments. On the aforementioned "Amberlit Morning," Shelley invites Bill Callahan through the front door for a duet; their mix is ​​fresh and intoxicating, moving in an unpredictable double course through home-movie scenes at sunrise. "Between Rock and Sky" achieves something similar in its purity, with Shelley alongside Meg Baird's weak but sharp harmonies. Their joint vocals might not be the album's boldest move, but they're essential to the strength of 'Rock and Sky' – under two minutes, it's the most timeless track on the album. album.
Shelley's affinity for vernacular music imbued his songbook with an assured and familiar vibe. But his immersion in the vast archive of early music has also had other macro impacts, namely the prolific speed with which Shelley records and publishes his material. Shelley has humbly released seven full albums (and one live record) in 10 years. There is something to be said for engaging in this anthologizing process: returning to the studio, conscientiously and flawlessly, to archive at intervals one's own spark, a personal folklorist. Shelley's songs are digestible on their own and, as a contiguous collection, the spur is a pleasant and cathartic listening. But the record resonates at a deep enough level that it's rewarding to consider the spur as part of something more abundant and unbroken, more than its time – just a humble link in the canon of Shelley's ongoing work.
---
Label: Show no mercy
Year: 2022
---
Similar albums: