Lariat is hosting an album launch party for David Lawrence and the Spoonful on Thursday | Free content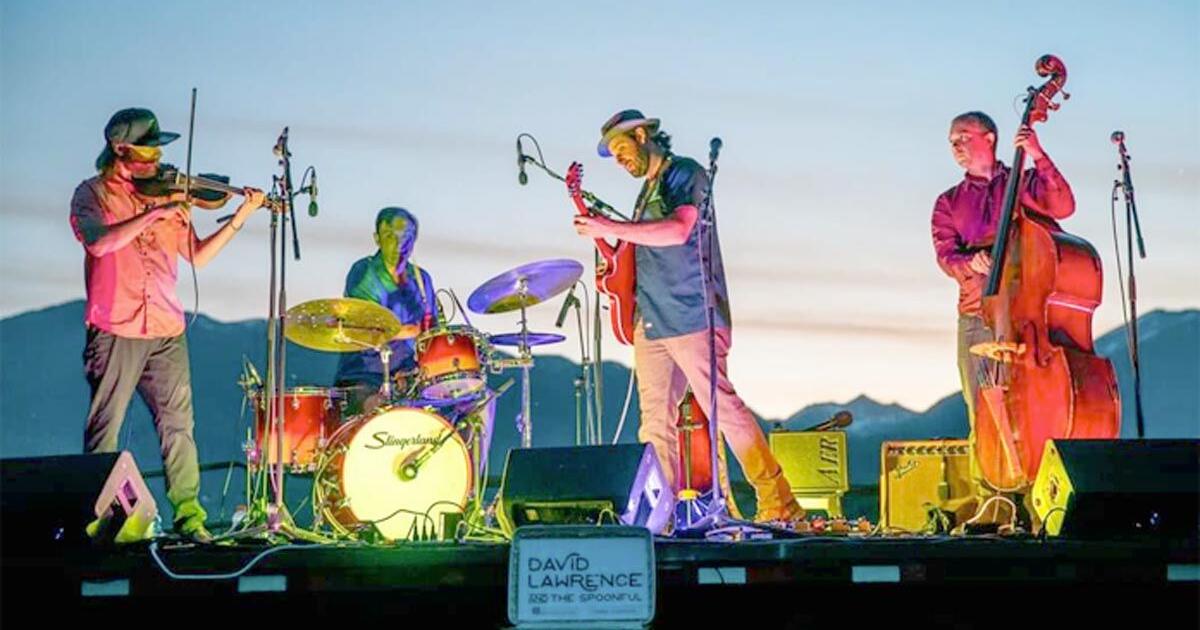 David Lawrence and The Spoonful will drop their new album at the Lariat on October 6 to kick off a five-city Colorado tour.
The band's new album is "Lean In", after a track from the album of the same name. Lawrence said this title track was written for his wife and is about young love and the feeling of butterflies when you attempt your first kiss.
"I chose Buena Vista as my launch album release because I have a real heart connection to Buena Vista and Chaffee County," Lawrence said. "I proposed to my wife in Salida. I come as often as I can to do workshops, teach guitar, teach songwriting and do gigs at the Surf Hotel and Gold Rush Days.
"This place, this physical location and the magic of BV is real and important to me. It's going to imbue this album release show with a much richer and deeper meaning than any show I've put together. So I look forward to sharing this with the community and deepening my relationship with BV.
The album will feature American style music with touches and influences of home-blues, old school country and jazz.
Lawrence said the goal of the album was to sharpen his songwriting skills and create an album with no limitations in vision, style, instrumentation, or arrangement.
"I'm super excited to hear my bandmates. I love hearing Coleman Smith rip a fiddle solo, I love hearing Gary Sloan slap the bass and put on a show and I love Glen Austin laying down an amazing backbeat for the music," he said.
"Special guests will be coming out. My producer Thom LaFond will be opening the show with some of his original music. He is a prolific songwriter and one of the top artists in Boulder County and Colorado in general with his band Banshee Tree I'm just excited to hear the great range of talent we'll have on stage.
The band's tour, which will kick off in Buena Vista and take them to Swing Station in Fort Collins, Oskar Blues in Colorado Springs and The Black Buzzard in Denver with a final show at 63rd St. Farm in Boulder.
After the tour, Lawrence said he would continue to be very busy with the recording of a new single and the production of Cherry Creek Holiday Market.
"Come to the show. We have a lineup of some of Colorado's top musicians and a 10 track album on vinyl and CD as well as great merchandising items for people to enjoy," said Lawrence. "It's going to be a great community event with people coming back to see what we've done over the years and it's going to be really special to bring people into the fold. Just really excited to see people.