Local artist uses drums to bring music therapy and education to Tyler Daycare | Local News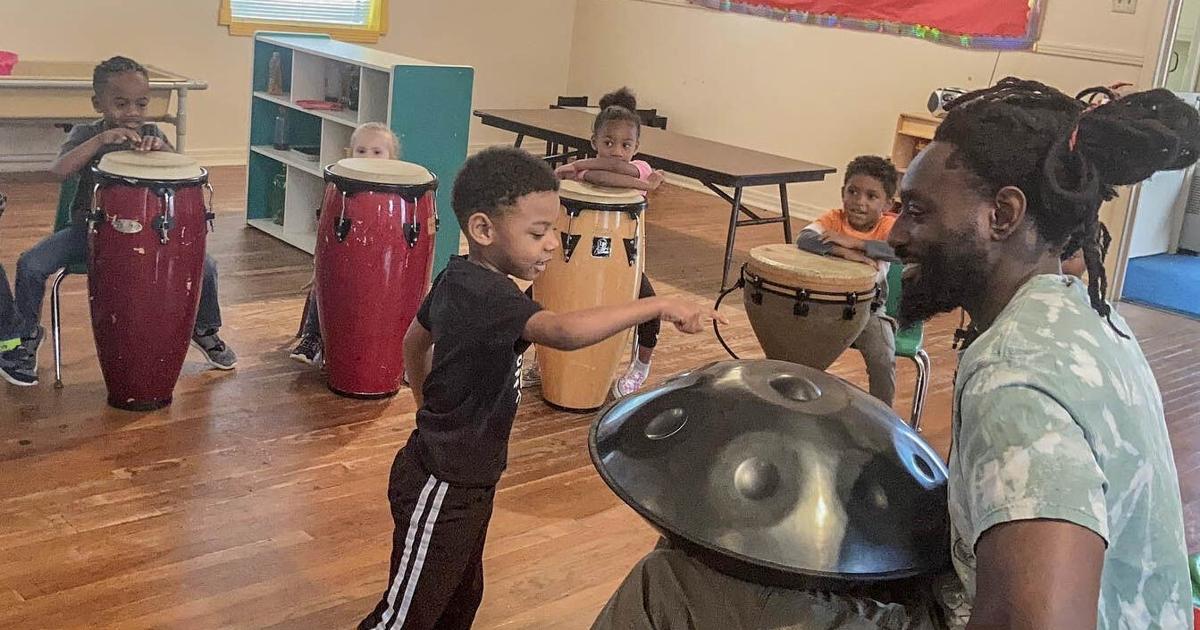 A local artist recently brought his program that uses drums as a medium of communication to children at a daycare center in Tyler.
Casey "Muze" Williams created DrumTalk to share the healing effects of music with a focus on drums and vibrations, and on Monday he shared the program again with students at the Ebenezer DayCare Center.
"I specifically schedule their lessons with drums as the focus," said Williams, who visits Ebenezer once a term. "Most of the sessions are about memorization, counting, variations and problem solving."
Williams, owner of Avenue Speak, said the communication of emotions primarily focuses on speech, although emotion is also communicated non-verbally – from music to body language. Since the other methods are used in addition to speech, "we hypothesize that they offer something unique or additional that merits investigation and may have unique clinical application," he said. declared.
Avenue Speak is based in Tyler and offers writing workshops and mentoring services for teens there and in Nacogdoches and Lufkin. DrumTalk includes a program called The Rhythm Acts Project, or TRAP, which addresses cognitive, emotional, and physical disabilities.
Ebenezer daycare director Brandee Overton said that although the business has other occasional visitors, Williams is the only one who visits regularly.
She said her program helps promote skills relevant to early childhood learners and her presence is useful for children where most of the staff are women.
"Not only did I think it would be an exciting and fun experience, but young children have been proven to learn through music education," Overton said. "Music can help young learners improve essential skills such as coordination and fine motor development, language development, concentration and memory, as well as fundamental math and pre-literacy skills. Music education can also improve team spirit and teamwork, as well as build self-esteem in young children.
She said the children enjoy the visits and that Williams is patient with the children as he works with them on rhythm and how to play instruments correctly.
Williams feels the same.
"The tours are fantastic, joyful, rhythmically stimulating, I could go on and on," Williams said. "They can be a bit interesting because attention spans are always fun to work on. It's a wonderful time to let the conversation flow between the young students and the drummers.
For more information about Williams' programs, visit avenuespeak.com.