Music Artist and Band Leader Rockim Williamson – The Oakland Post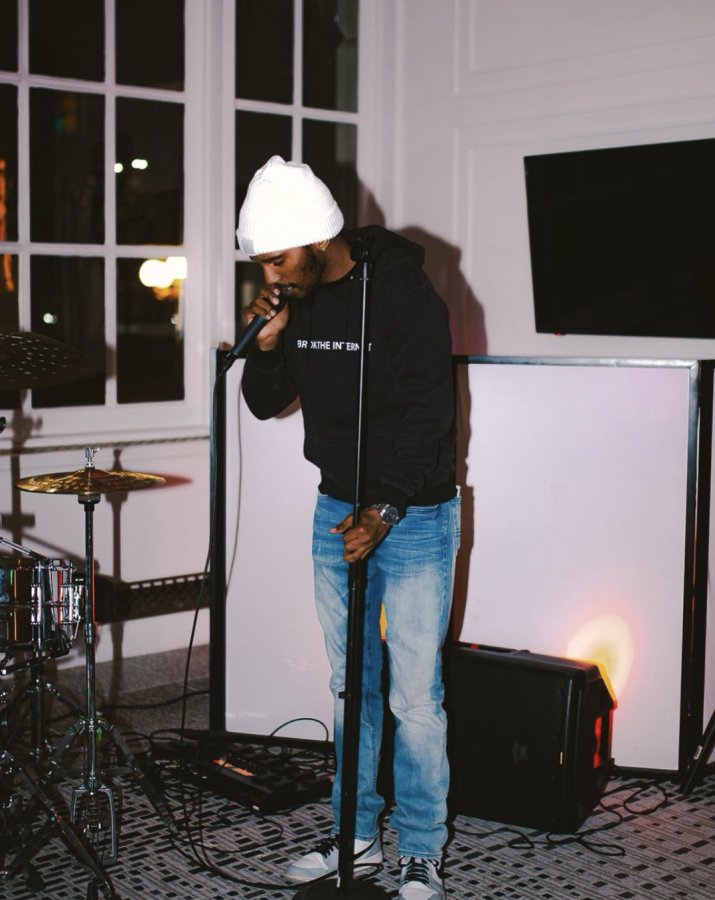 Rockim Williamson is the frontman of Confidence, an R&B and rap group made up of students from Oakland University. Through his art, he wants to bring people together – which he believes is his life's purpose.
Williamson began writing music in kindergarten and performing in third grade. He started posting tracks online in sixth grade and has since gained notoriety.
He even has a personalized hat with his catchphrase: "Google Me", as he often encourages people to google him to see his accomplishments. Williamson attended OU and lived on campus when he met his bandmates. During his freshman year, he turned to his music club to find members for a new band to compete in the 2019 Battle of the Bands on campus.
The band won the competition and performed as an opening act for SuperDuperKyle and Blackbear at the Spring 2019 concert.
Williamson decided to take a break from school so she could take the time to work and pursue her music career, arguing that college isn't for everyone and it's not a race of four years towards a degree.
"After I realized that, there was a big load that was on my shoulders," Williamson said. "The school will still be there. However, this dream that I pursue, even if it will always be there, the opportunity to seize it will not always be there.
Williamson explained how her music is inspired by her Christian faith.
"I pray that everyone who meets me in some way will see, hear and feel God through me. The things I create are much bigger than me. I pray that in everything I do, people are touched by it, benefit from it and want to come back to it.
Despite this, Williamson does not want to be called a Christian musician.
"A lot of people think I'm a Christian artist or a Christian rapper just because I refer to God as Jesus and I reference a bunch of Bible verses in my songs. But I'm really not an artist Christian, it's not the path I want to be on that limits me. I try to make art for everyone. If not everyone, at least those who understand, [and] who will listen and be impacted. said Williamson.
Confidence and Williamson have big plans underway, and the band recently signed on a new vocalist. Williamson's dream is to perform with a choir, and he thinks the new member is a step in that direction.
The group also has a great series of performances this summer. In addition to all of these developments with his band, Williamson is also working on his own clothing brand which he says will drop in the next two months.
Ultimately, Williamson said he owed his career to his aides.
"I give my band all the credit when it comes to putting together a show and designing the setlist. I give everyone I work with – whether it's my band, my photographer or my videographer – I give everyone so much praise and so many flowers. Without the people I work with, I wouldn't be doing any of this.
You can find Rockim on Instagram @rockim_w and Confidence @confidence.creates.