OZOMATLI announces the release of a new studio album – "Marching On" in July… New single available today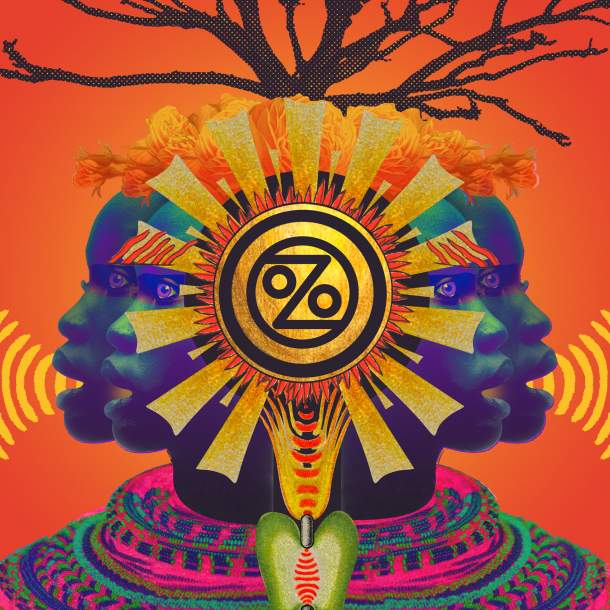 Two-time Grammy Award-winning, Los Angeles-based band, OZOMATLI, mark 2022 by releasing new music! Marching On is their first studio album since 2017's critically acclaimed twisted reggae, Non-Stop: Mexico to Jamaica in 2017 and marks their debut with new label, Blue Élan Records. Released today, the maracas-shaking single 'Sacude' is now available on all digital services – listen, HERE.
Influential Los Angeles-based radio station KCRW premiered the track on "Morning Becomes Eclectic" yesterday and praised it, saying, "You'll find grooves for miles in this slow burner, with all the hallmarks of 'a classic Ozomatli joint: a driving beat, playful yet poignant lyrics and searing solos that go beyond mere guitars.
Singer Asdru Sierra explains the significance of this new single: "'Sacude' is a song about eliminating toxicity. Poetically, he describes how the guy in the band playing maracas has something weird about his instrument that rattles amusingly and gets rid of its groove. Maracas are like an extension of our souls in this case. At first, a guy in the band who is his friend tells him that there is something wrong with him. He points out that he suffers from toxicity and that he is worried. But he has to deal with it. Then during the chorus, the pregones are the maraca player expelling his toxicity," he continues, "We all have toxicity in our lives, whether it's from other people or from our own addictions or insecurities, everybody experienced toxicity. So we all aim to clean our maracas to get rid of everything that makes it sound bad to keep grooving.
Last year, the band released two new singles from the album – the soulful grooves of "Mi Destino", with guests B-Real (Cypress Hill/Prophets of Rage) and vocalist, Gaby Moreno, featured on KCRW during the air freestyle dance party, "Fellas" which features Lisa Lisa of Cult Jam fame and the ladies of JJ Fad, became a sought-after duo on tik tok.
Produced by David Garza (Fiona Apple), the album features the six core members: Asdru Sierra (vocals, trumpet, keyboards), Raul Pacheco (vocals, guitar), Willy (Wil-Dog) Abers (bass, vocals), Justin Poree (rap, vocals, percussion), Ulises Bella (saxophone, melodica, clarinet, guitar, requinto, keyboards, vocals) and Jiro Yamaguchi (drums, percussion) as well as the special guests mentioned above.
While the basic tracks were all completed at Sonic Ranch, due to the pandemic, other parts of the disc were completed remotely. Despite the often terrifying uncertainty of the world in 2020, Ozo was finally able to complete Marching On, which turned out to be an almost prescient song and album title. As the lyrics of the track state: "Yeah we keep marching until justice reigns / And the world sings the song of freedom / Yeah we keep marching while the battle rages / As the new generations are born / Until we right the wrongs."
No matter the circumstances, Ozomatil is determined: determined to make himself, his music and the world a better place. And it starts at home, which for Ozo is music and lyrics. "The song is a bit like a sacred responsibility," concludes Raul. "It takes unconditional passion to push whatever song is to the best of its ability. I take it very personally.