Quinte West pays tribute to Bob Wannamaker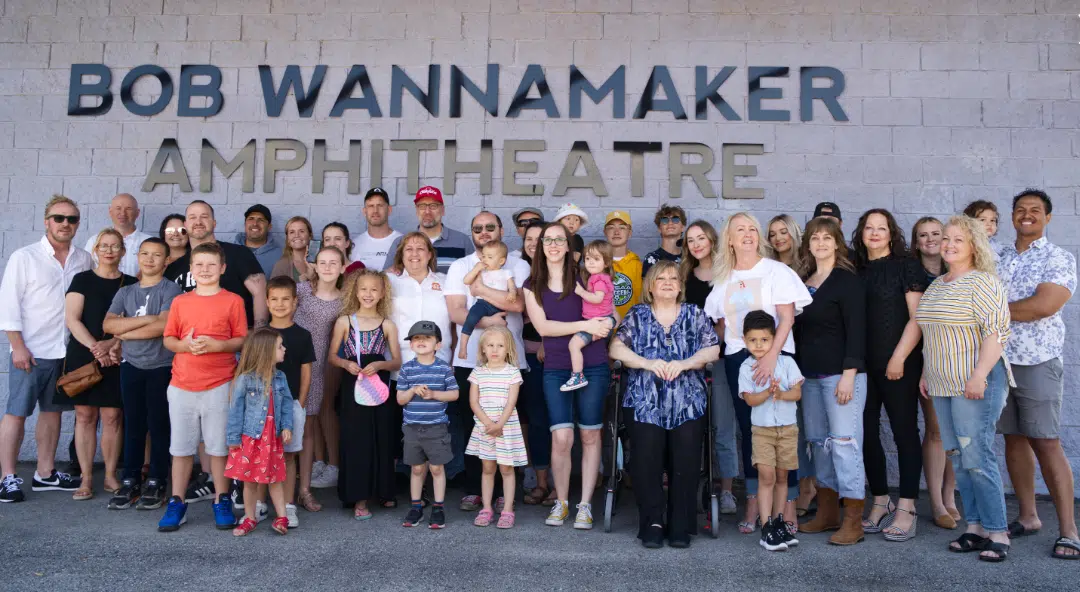 It was a special day for the Wannamaker family of Quinte West.
On Sunday, the City of Quinte West honored the late Bob Wannamaker by renaming the Centennial Park Amphitheater in Trenton as the Bob Wannamaker Amphitheater.
The Wannamakers family and the Trenton Citizens Band held a community concert after the unveiling, with Bob's five daughters, who are part of the musical group The Wannamaker Family, performing the song Andrew Sisters Medley.
Wannamaker was the conductor for the popular summer concerts at the Centennial Park Amphitheater, his wife Hope Wannamaker says the tribute would have meant a lot to him.
"It would mean everything to him, he would be so happy and it's so deserved, really, I was there in the spring when he was making all the phone calls, and he never asked for a penny in his life for himself. , ever, and he was so happy to do it.
Andy Sparling, who worked with Bob on the Trenton Big Band Festival for several years before the pandemic, says the amphitheater's new name is fitting.
"I mean, the thing he loved doing the most was putting on live music in the parks, live concerts most of that time. So he collected the money, made it happen, got the checks, paid everyone and just made sure that this community had music in the parks, regular concerts during all those years, and many of these concerts were held here. So really, that's why I would call it a no-brainer.
Wannamaker, who died on December 25, 2020 at the age of 80, served on the councils of the City of Trenton, the Town of Trenton and the Town of Quinte West from 1973 to 2018, and was one of the first seven members of the Citizens of Trenton Band.