singer thrilled to share her "love" of song with Philadelphia audiences | Music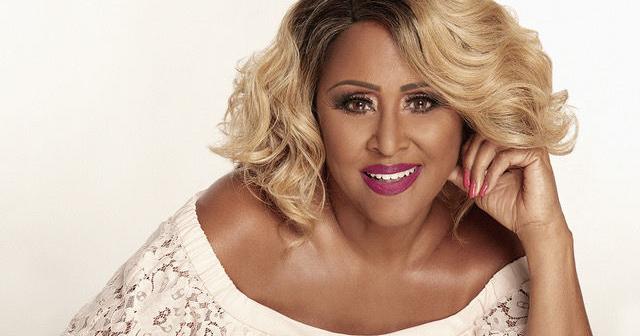 [ad_1]
Darlene Wright – better known by her stage name Darlene Love – was born in Los Angeles and began singing as a child with her local church choir.
"As a pastor's daughter, I grew up listening to gospel music and was a dedicated member of our church," Love said in a recent phone interview. "I've always loved singing and hoped to make a career out of it one day."
She wasn't sure exactly how this career was going to develop. One day in 1962, while singing with a local girl group known as the Blossoms, the group was hired to record "He's a Rebel", originally planned for Phil Spector's girl group, the Crystals, who could not arrive in time for the session. . Love sang the lead role and signed with Spector who gave her a new name.
"Phil continued to record me, but attributed my music to The Crystals," said Love, who will perform on December 17 at the Keswick Theater in Glenside. "It drove me crazy because I'm not a crystal and never have been. They were about 13 when they recorded and I was 19."
Love continued to work with the Blossoms into the 1970s before taking a hiatus to raise a family. Then, in the early 1980s, she returned to music with a grateful audience that still exists and aspires to hear her music even today.
"Eventually I moved to New York City where I found a lot more opportunities," Love remarks. "I was finally able to sing under my name, make records and do what I really love to do." She has spoken of things like appearing on the hit series "Lethal Weapon", to Broadway hits like "Hairspray" and "Grease". She even played the role of herself in "Leader Of The Pack".
Yet, she insists, her favorite form of entertainment is singing. "I have always liked to sing on stage. It's my destiny. It's my love. I think I was blessed to be able to do this so I should share it with the world.
During her engagement at Keswick, Love will share some of her all-time favorite songs, like "Christmas (Baby Please Come Home)".
She says, "A lot of people seem to think this is my favorite song, but it's not. Actually my favorite is "Silent Night". I heard Barbra Streisand sing it one summer in Central Park and fell in love with it. Just listen to the words. It's not a song just for Christmas. It is suitable for all possible occasions.
Listed among the "100 Greatest Rolling Stone Singers," Love was inducted into the Rock and Roll Hall of Fame in 2011. Additionally, in 2013, she appeared in the Oscar-winning documentary "20 Feet from Stardom", for which she won a Grammy Award.
Today a movie based on her book "My Name Is Love" is on the drawing board, a movie, she says, that will tell all about her life, her marriages, her children and so on.
"I feel that all of my talents have been given by God. I'm so happy on stage that I just want the audience to leave the theater feeling as happy as I am.
[ad_2]