The choral society will give a free concert | Impulse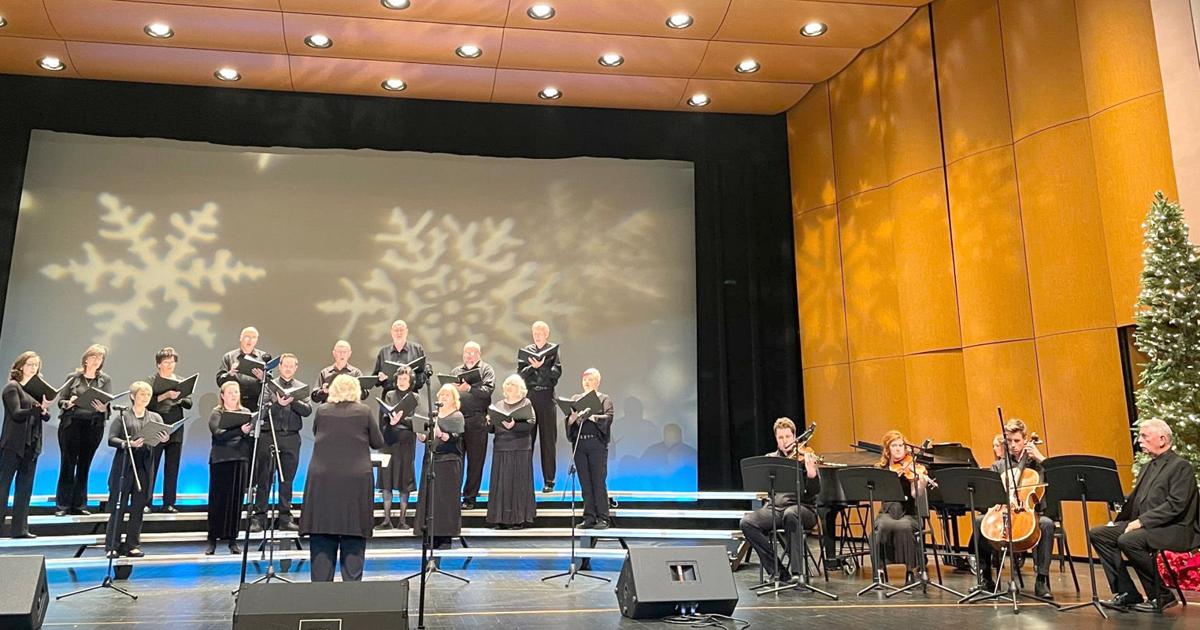 [ad_1]
The Elizabethtown Choral Society will present a Christmas concert at 3 p.m. Sunday at the First Presbyterian Church in Elizabethtown.
"I'm so excited for this choir and this concert," said director Ranelle Rigney.
The music presented is from the 14th to the 21st century with a variety of musical accompaniments.
"We will travel musically from Europe to the southern United States and finally end up in the Austrian Alps," said Rigney.
The concert will also feature The Classical Christian Choir, a regional student choir.
The choir started in 2018 and after a COVID hiatus, rehearsals resumed in August.
He has around 20 members in the group and they hope to keep growing.
"We have a wide range of ages, including professional musicians, retired music teachers, church musicians and those who just love music as a hobby," Deputy Principal Leigh Ann Pierce said. . "We hope that our concerts will be enjoyed by everyone in the community, a source of entertainment and inspiration. "
Music, she said, is important for Christmas for most people.
"It touches the human heart in a way that nothing else does – awakening feelings of hope, joy and peace that should be a part of the Christmas season but are often lost in the rush of things." , she said.
Music, she said, is also vital for every culture.
"It inspires and unites people," she said. "Singing, above all, touches our emotions and connects us to each other. "
During the holidays, everyone loves to hear and sing their favorite Christmas carols, she said, adding that it helps connect family memories and traditions.
"We hope audiences leave the concert with a reminder of the true meaning of Christmas, with an emphasis on the peace and hope of the season," said Pierce. "We hope our music will get everyone out of the holiday hustle and bustle and help them understand why Christmas is such a special time of year."
Admission is free, but donations are accepted.
The First Presbyterian Church is located at 1016 Pear Orchard Road in Elizabethtown.
Auditions for New Singers of the Elizabethtown Choral Society are January 10-11.
For more information, contact [email protected] or find the organization on Facebook.
You can reach Becca Owsley at 270-505-1416 [email protected].
[ad_2]