The high note | City office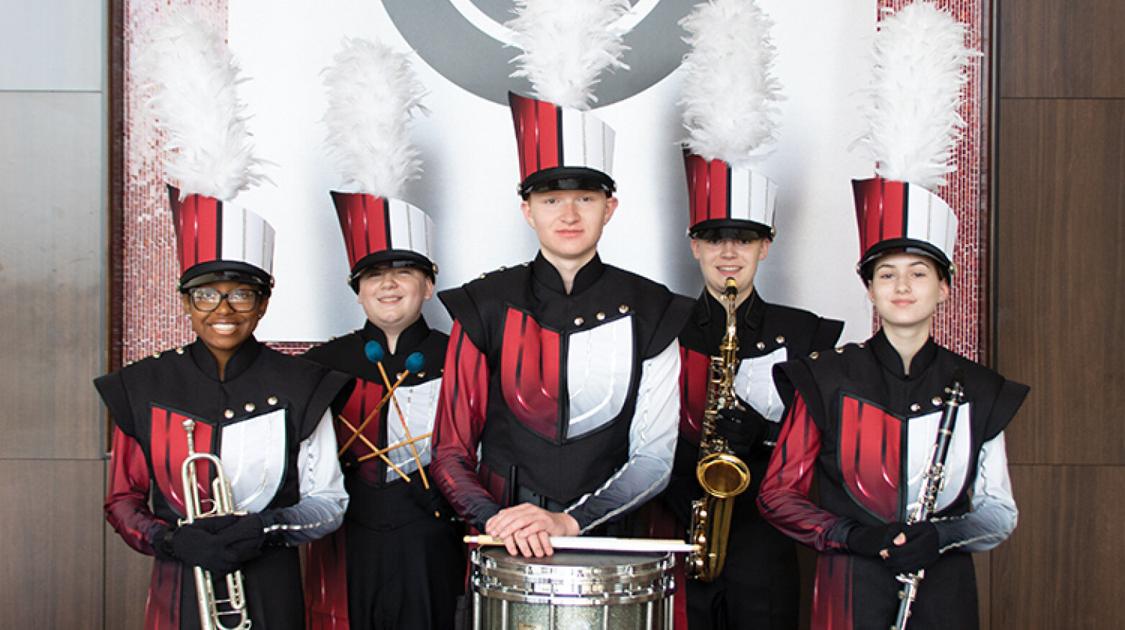 [ad_1]
At Union High School, two to three semi-trucks loaded with musical equipment and props, seven buses and three to four other support vehicles wait, ready to go.
With them is a network of two-way radios, load / unload crews, a catering team and a hydration team.
Is a famous musical superstar hitting the road?
Yes… and you've probably come across one of those unpretentious musicians in the grocery store disguised as a typical teenager.
We're talking about "The Renegade Regiment," aka the Union High School's competitive marching band and 12-time Bands of America National Championship finalist, among the highest accolades a competitive marching band can achieve.
The group has also appeared in the Pasadena Tournament of Roses Parade (2002) and Macy's Thanksgiving Day Parade (2013) in addition to regularly achieving high marks at local and regional competitive events.
The group was invited to perform again in the Macy's fashion show in 2020; Unfortunately, the COVID-19 pandemic prevented the performance. All groups invited in 2020 have been re-invited for 2021, but the cancellation was a major disappointment for the senior class of 2021, says Charles Pisarra, director of fanfares and deputy director of fine arts for Union public schools. For this reason, a dozen graduates of the class of 2021 will join the current band members for Macy's Thanksgiving Day performance 2021.
Through the challenges of the past year, Pisarra says he has learned a lot from student engagement and adaptability.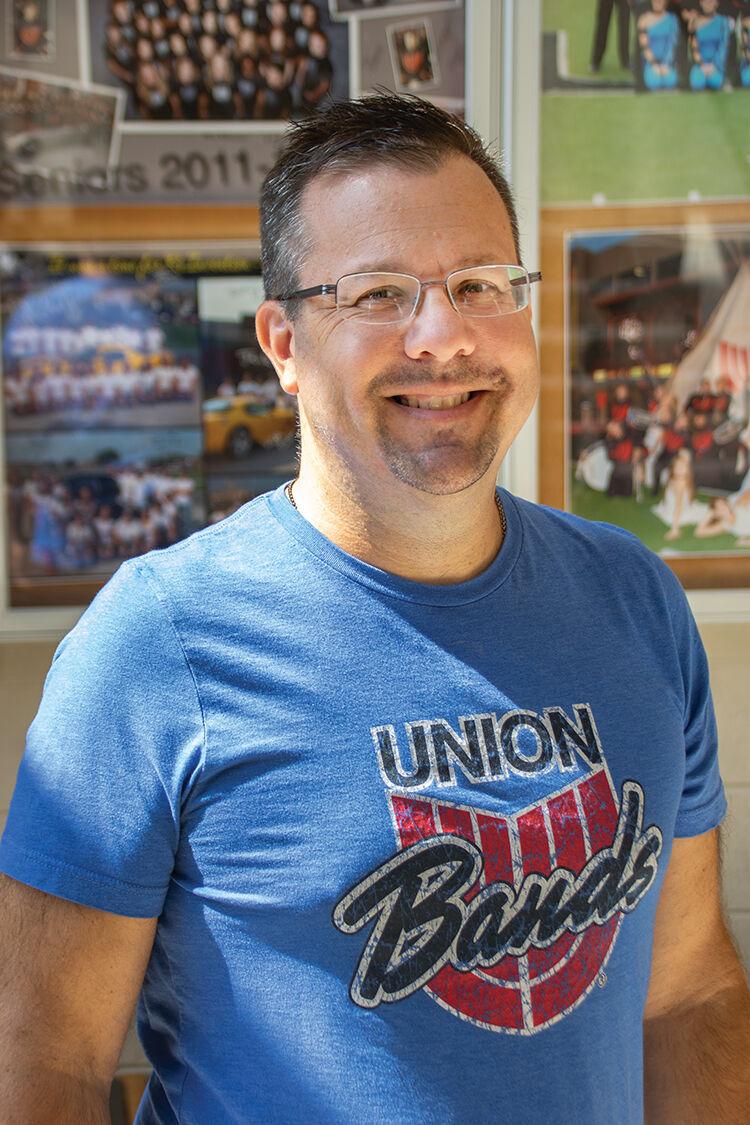 "This past year has been difficult," he says. "I feel like the students overall handled this better than the adults, and I tell them that quite often."
How does this award-winning ensemble make such great music together?
Part of it could be the staff. Pisarra leads the group with seven full-time teachers, several part-time teachers and five student conductors (drum majors). Add to that his commitment. A 'Union lifer', Pisarra attended Union Public Schools from Kindergarten through graduation, interned there while in college, and returned after graduation in a part-time role that ultimately led to a full-time percussion specialist before becoming a group director.
Then the band is a full-time commitment, he says. Students must maintain passing grades in their school courses and be enrolled in a music class, although this is considered an extracurricular activity. There is no real "off season". Members train physically during the winter and spring months, and mid-August to mid-November is the competitive / performance season.
And then there's summer – not really a vacation. Each section of the group has two weeks of summer rehearsals, some half days, others
full days, as well as two weeks of all day rehearsals for all members.
When school begins, members rehearse nearly 15 hours per week. They have extra rehearsals ahead of home soccer games and weekend competitions and they perform at every home soccer game – eight are scheduled this season. As the team heads into the playoffs, the students participate in games as a support group to support the spirit of the school, Pisarra says. The marching band performs at away games in the metro area (Owasso, Broken Arrow, Jenks) and Union sends a smaller fan band at away games in the Oklahoma City subway.
"It's a lot of time, but coordinating a production like ours takes a lot of hours," Pisarra says.
Process and manufacturing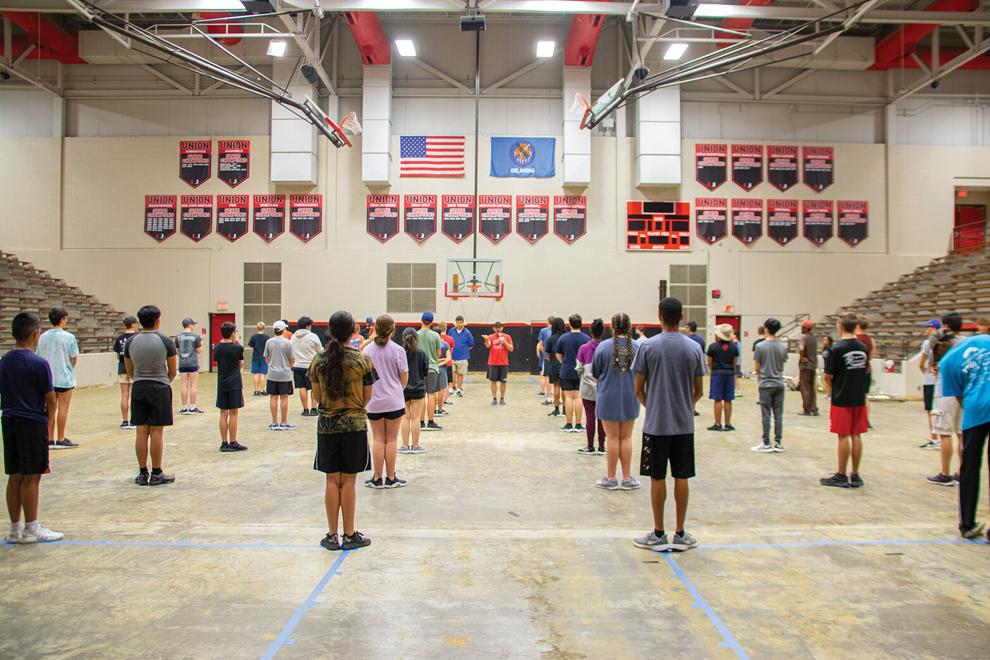 There's a lot more that sets the band apart because it's a real production.
A team of five to seven full-time professional creative designers from across the country collaborate to decide on music, lineups, colors and costumes.
"They sketch, write and deliver this to us, support us throughout the process and artistically help us to be competitive," says Pisarra. "A third of the teaching staff in the group is involved in the creative process.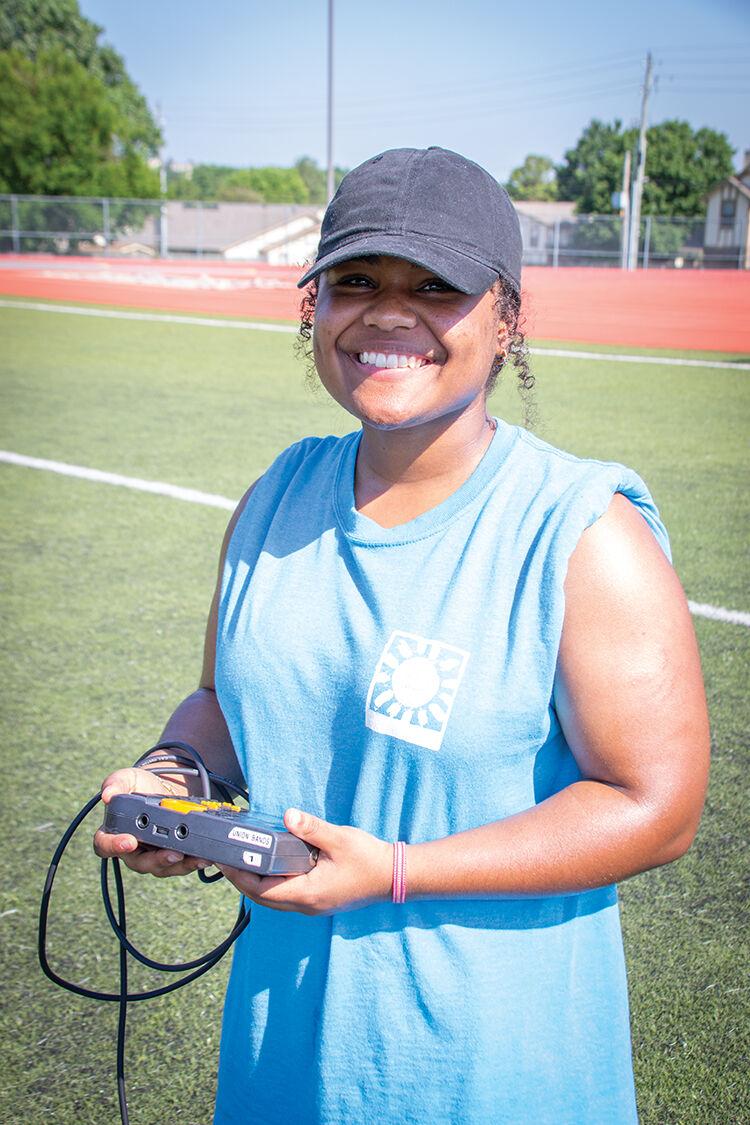 Once the production of the marching band is created, performing it is another logistical feat.
It involves between 200 and 230 students, including color guard, five drum majors, eight full-time teachers, 10 to 15 part-time teachers, 50 to 75 volunteers for home football games and 30 to 50 volunteers for competitions. , explains Pisarra.
Volunteers are needed for everything from serving meals and sewing a button, to moving audio equipment or accessories, to make sure everyone has water and hydrated. .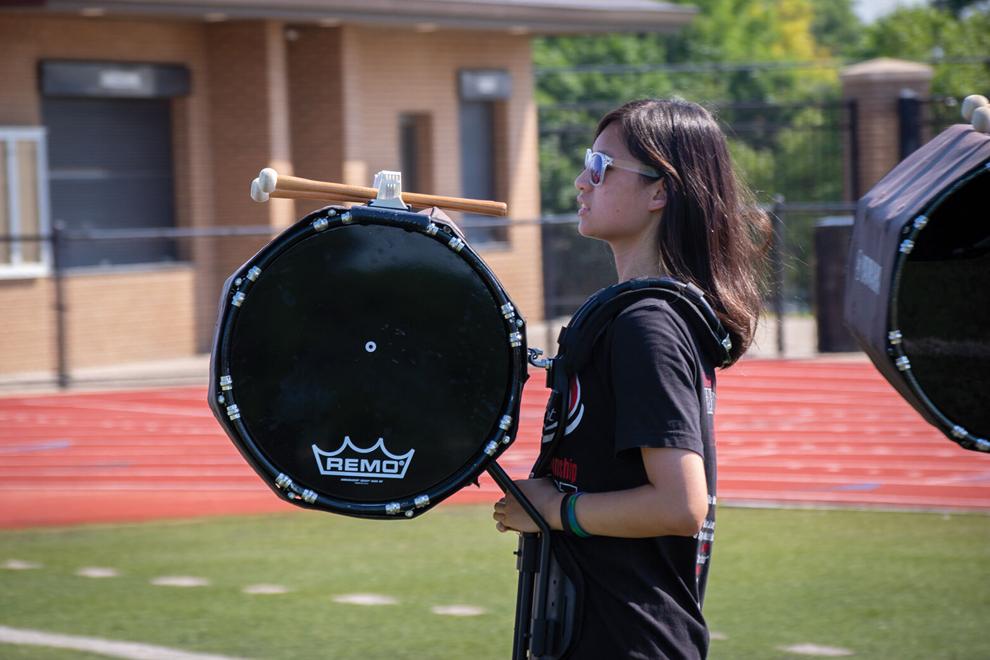 An operation of this magnitude obviously comes at a cost and is funded from multiple sources, the smallest of which are local donors and businesses. The most important support comes from district funds. Additional funding sources are the recall club, concession stand income, and student fees.
Talent and camaraderie
The Tulsa region boasts an unusual amount of marching talent, extending beyond the Union District. The Broken Arrow, Owasso, Bixby and Jenks fanfares also continuously rack up accolades.
"Per capita, the Tulsa metropolitan area has arguably the highest concentration of competitive high school marching bands in the entire country," Pisarra said. His explanation: "Success breeds success, excellence breeds excellence. The local guys have to compete; they have to get better. It's kind of a culture of "pushing each other".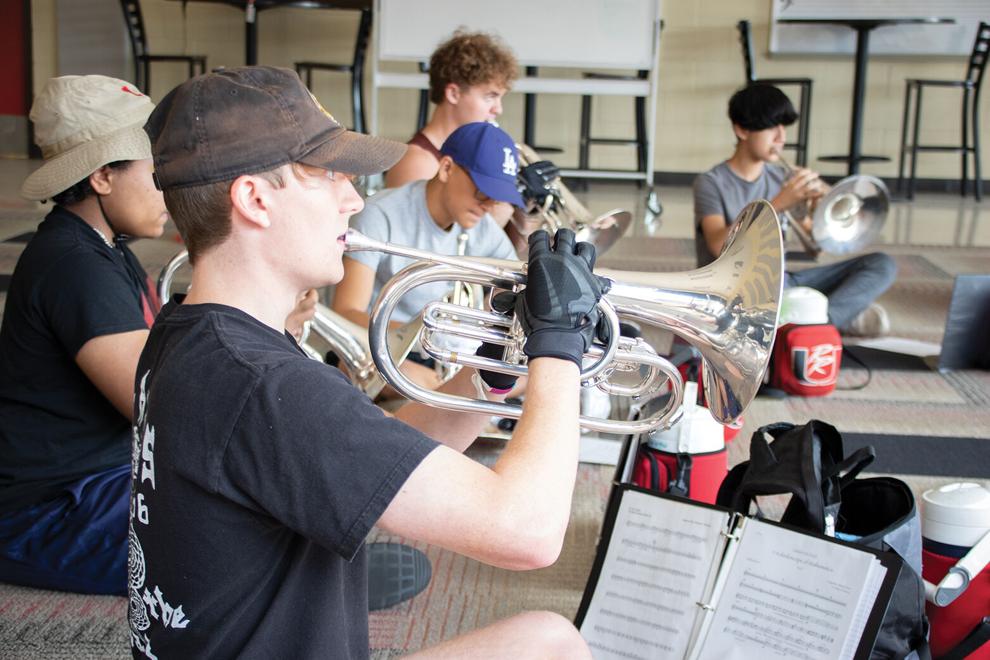 However, he says the band students among the high schools in the area get along well. "Everyone loves to win, but they're always friends and colleagues. We have kids in our party hanging out with kids from the Bixby band or going to church with the kids from Broken Arrow.
Among the group directors, who see each other at dozens of events throughout the year, Pisarra describes their relationship as "a strong brotherhood of people who work in an artistic and time-sensitive profession."
While recognition and titles are certainly a rewarding aspect of the job, Pisarra says people are what matters most.
"The most satisfying part is working with great students, teachers and volunteers every day. "
---
Worth the work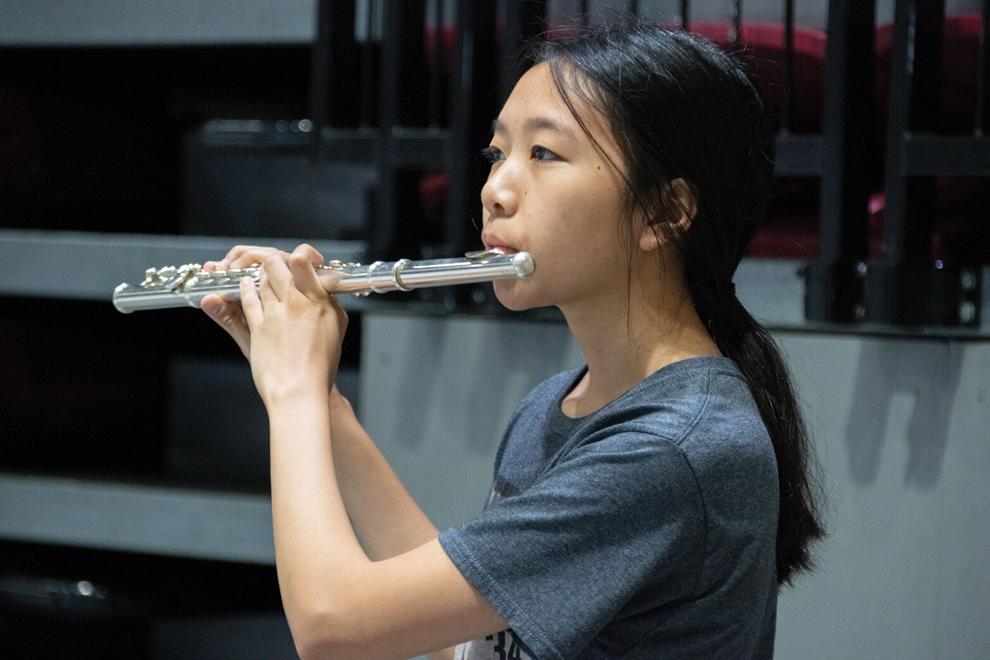 The fanfare is laborious, yes. But it is a labor of love.
"My favorite thing about the group is the culture we cultivate," says senior Destiny Reyes, drum major and flautist. "Everyone is expected to work hard, but we also have a lot of fun. I am constantly challenged, which makes me feel constantly growing as a musician and a leader. Working with such a wide variety of people has shaped my character. Being exposed to the stories of my peers left an imprint on my heart that I never could have experienced elsewhere. "
Senior Annelise huynh, who plays the flute and is the woodwind executive and flute section leader, agrees that the group has helped her develop excellent work ethics and time management skills in addition to forging lasting friendships with a diverse group of people.
"Between rehearsing an infinite number of hours to perfect a few lines of music and organizing sections outside of rehearsal time for more individualized practice, the marching band is certainly a huge commitment and can often limit involvement in other clubs. and organizations, "explains Huynh.
Senior Shaun riggins serves as the brass director and is the section chief of the mellophone line. He too finds every hour of practice worth it.
"It was one of the most enriching experiences I have ever had the chance to live," he says. "This year in particular, I have learned to be a responsible leader and have met so many people as a result of my role, as well as some amazing friends."
Working with friends, adds Riggins, "honing our craft will never fail to put a smile on my face – it's an incredible rush.
The leaders of the different instrument groups report to the "executive" within the instrument family, Pisarra says. Together with the Main Drum Major and the Color Guard student captain, these five members form the Student Executive Leadership Team.
[ad_2]