Half Waif: 'Mythopoetics' album review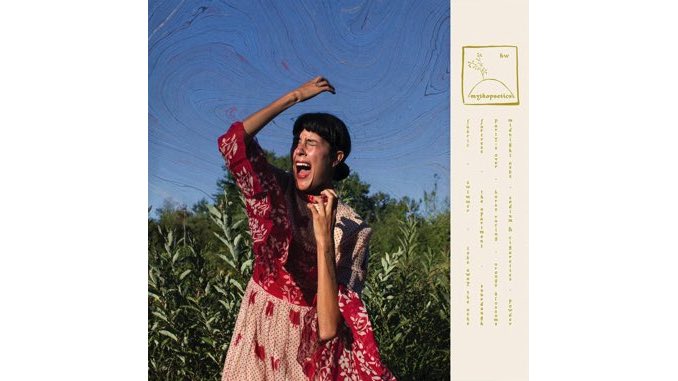 [ad_1]
When Nandi Rose comes out The Guardian last year under his pseudonym, Half Waif, it felt like a pithy encapsulation of his moment. It came out in the first month of lockdown, a time when we were starting to reckon with our own doubt that we had previously been able to avoid when surrounded by large groups of people. The Guardian reflected her surroundings and her loneliness, and the New York-based synth-pop artist made a striking statement about healing and facing our deepest insecurities.
On his fifth record as Half Waif, Mythopoetic, Rose performs her artistic hat trick. Not much time has passed since its breakthrough in 2018, Lavender, and much less time has passed since last year The Guardian. Nonetheless, she has proven to be a formidable force. Rose is still productive, but the quality of her music has never wavered; it has only flourished. Rarely is an artist with such a creative output ever so excellent, and the streaming industry complex has only driven quantity over quality. Rose, however, is on a streak, and she continues this thread with Mythopoetic.
She finds her frequent collaborator since Probable depths, composer and film music producer Zubin Hensler. The duo worked together on Lavender, and the melancholy that permeated this record resurfaces on Mythopoetic, although in a different form. Or Lavender discouraged, especially on tracks such as "Lavender Burning" and "Back in Brooklyn", Mythopoetic imbues this loneliness with a sense of triumph. This album finds Rose at her most revealing level with fading and resplendent compositions like "Midnight Asks" and the astonishing closer, "Powder".
What makes Half Waif's music so fascinating is that she is as talented as a writer as she is as a musician and producer. In "Fortress", silent synth chords gradually give way to lively and tumultuous percussions, suggesting an epiphany in real time. Almost the opposite, "Sourdough" is a piano ballad bathed in its ruminating calm. This feeling of overcoming self-doubt appears in Mythopoetic'the lyrics too. "No one will do it my way," Rose exclaims, silencing moments later: "So I walk into the dawn and I don't look back anymore." On the penultimate ballad "Sodium & Cigarettes", she realizes that she can make her way ("I made a bed, now I'm lying on it / Nobody will do it for me"). She echoed that sentiment in the single's press release, stating that "this song is really a quiet encouragement to me, a way of telling me to stop running, to face what's coming with clarity. , vision and courage, to know that there is another tomorrow. "
But just as Rose recognizes that she can heal herself, she also understands how she can become her own obstacle to flourishing. She embraces her autonomy while acknowledging her struggles, achieving a balance between realism and self-confidence. "Someone sees that I am not getting in my way / Someone looks up," she implores on "Orange Blossoms". While this could be interpreted as desperation, her cheerful voice evokes feelings of comfort, the recognition that it's okay to ask for help from others. Over soft synths and hazy backing vocals, this track explores the notion that carrying full emotional responsibility is exhausting. Finding solace in community and companionship is necessary even for the most isolated introverts.
After the quiet opening, "Fabric", Rose infuses her successor, "Swimmer", with a contrasting urgency. Over the electronic percussions and twirling and arpeggiated synths, she affirms that she is far from having finished, like Mythopoetic marks another pivotal stage in his artistic development. While Half Waif never drastically changed their sound, they've continuously refined it with each new entry in their catalog. "I wanted to sing for you, so I'm going to sing for you," Rose says in "Swimmer". "I hope you are listening to me wherever you are." With a record as authentically beautiful as Mythopoetic, we should be.
---
Grant Sharples is a Kansas City-based writer. He helped MTV News, Stereo eraser, The ring, TURN, and others. Follow him on twitter @grantsharpies.

[ad_2]