K-Pop singer Somi teases upcoming single 'Dumb Dumb' with visuals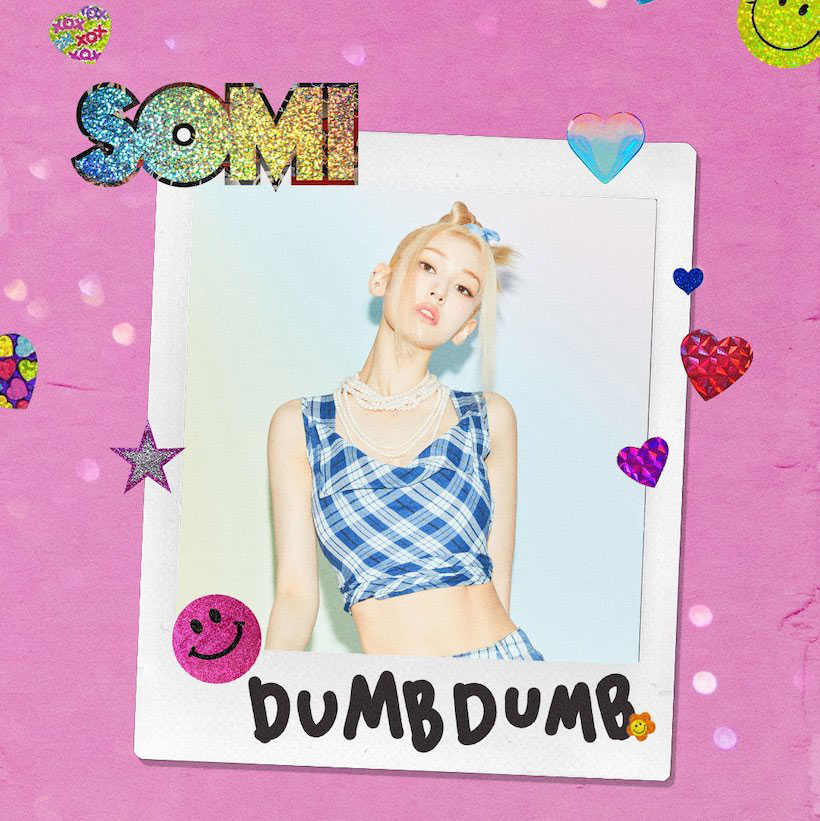 [ad_1]
Revolutionary K-pop sensation Somi has shared a collection of visual teasers ahead of the release of his upcoming single "Dumb Dumb", released on August 2 via Interscope Records.
The single was announced through Somi's agency, The Black Label, on social media. The company shared a promotional poster-like photo featuring a photo of the singer in a new blonde look.
Alone social mediaSomi shared photos inspired by the early 2000s that intersected images of the singer in bright colors and patterns with stickers of smiley faces, hearts, stars and flowers dotted across the album style images.
"Dumb Dumb" follows Somi's single "What You Waiting For" released last July. Prior to that, the singer had shared her first solo singles "Birthday" and "Outta My Head" after leaving K-pop girl group IOI Somi joined the group in 2016 after winning first place in the reality TV contest. Produce 101. and made the decision to go solo with the 11-piece group in 2017.
"What you expect"Has amassed over 100 million streams across all platforms since its release. The track premiered with BLACKPINK producer and songwriter Teddy as Somi's first single via Interscope.
"I am very happy to join the Interscope and Universal Music family," Somi told Variety at the time. "They have a great list of artists that I love and a long history of breaking acts. I look forward to the next steps in my career and can't wait to share my music with the world!
"Somi sets itself apart with its unique and worldly approach to pop music," said Sam Riback, executive vice president and head of A&R at Interscope. "She is poised to be the next international artist and is another great addition to the thriving relationship we continue to build with [Black Label co-founder] Teddy Park, Black Label and the whole YG family.
Although "Dumb Dumb" has not been tied to any official album, project or EP, it adds to Somi's growing discography, fueling interest in the upcoming release.
Pre-record "Dumb, Dumb" on Apple Music and Spotify ahead of its August 2 release.
[ad_2]