Sophie Jamieson Announces Debut Album 'Choosing', Shares Video For New Song 'Sink'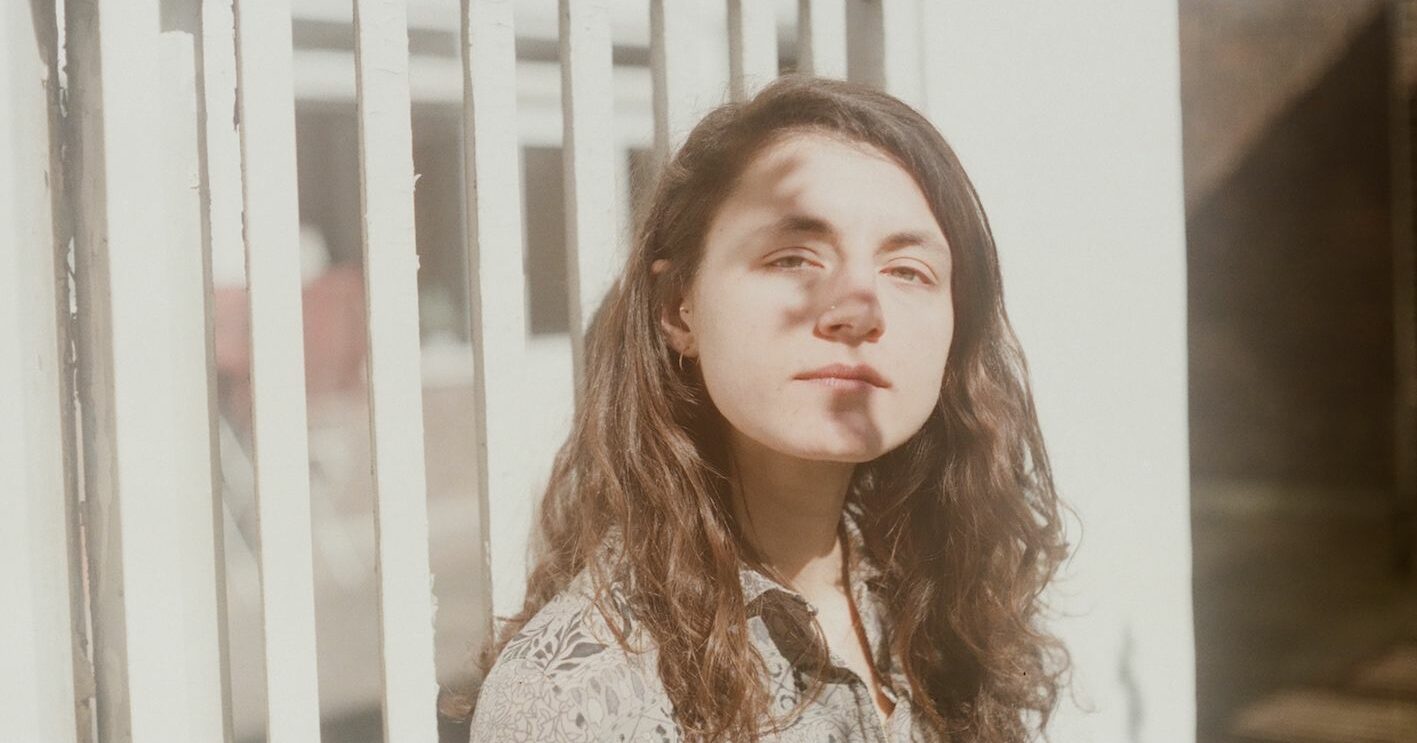 Sophie Jamieson has announced her debut album, Picking outwhich will arrive on December 2 via Bella Union, his new label home. To mark the announcement, the London-based singer-songwriter shared a video for lead single "Sink." Check it out below and scroll down for Jamieson's album cover, track listing and upcoming tour dates.
"This song started out as a love letter to alcohol, written on the cusp of falling into addiction," Jamieson said of "Sink" in a press release. "I had started to trust this tool but I could feel it turning against me, like a bad friend. I knew I was about to lose control of it and I realized I had to choose to fall in or not. This song exists on the brink of choice: surrender or make the colossal effort to save oneself. The video, like the song, approaches the edge – the enticing mystery and comfort of it , the opening of possibilities and also the quiet knowledge of the impasse.The shore is this edge: beautiful, mysterious, infinite and empty.
Produced by longtime collaborator Steph Marziano, Picking out follows Jamieson's 2020 EPs Hammer and Exit. "The title of this album is so important," she explained. "Without it, it might sound like another record about self-destruction and pain, but at its core, it's about hope and finding strength. It's about finding the light at the end of the tunnel and to crawl towards her.
Check out our Artist Spotlight interview with Sophie Jamieson.
Picking out Cover illustration:
Picking out List of tracks:
1. Addition
2. Crystal
3. Downpour
4. Sink
5. Complete
6. Voids
7. Runner
8. Violence
9. Limit
10. Who Will I Be
11. Long game
2022 Sophie Jamieson Tour Dates:
Aug 17 – Eat Your Own Ears Recommends – Shacklewell Arms, London
August 20 – Green Man Festival
August 24 – Brudenell Social Club, Leeds
August 25 – Cyprus Avenue, Cork ^
August 26 – Roisin Dubh, Galway^
27 August – Dolans Warehouse, Limerick ^
August 28 – Workmans Club, Dublin ^
August 29 – Bangor Castle Walled Garden, Bangor ^
August 31 – Brewing Arts, Kendal ^
September 1 – The District, Liverpool ^
September 2 – End of the Road Festival
September 6 – Glee Club, Birmingham ^
September 7 – The Horn, St Albans ^
September 8 – Old St Pancras Church, London @
9 September – The Goods Shed, Stroud ^
10 September – Brighton & Hove Folk Festival, Brighton
September 11 – Clwb Ifor Bach, Cardiff ^
September 13 – The Stock Exchange, Bristol ^
September 14 – The Joiners, Southampton ^
*with Ezra Furman
^ with Willy Mason
@ with Jana Horn